Regular price
$23.00 USD
Sale price
$20.00 USD
Unit price
per
Sale
Sold out
Embark on a soothing crafting journey with our paper model kit, designed to replicate the iconic Golden Gate Bridge of San Francisco. This beginner-friendly kit provides a gentle introduction to 3D paper modeling, perfect for those new to the craft.
Scale: 1:1650, resulting in dimensions of 46.5 x 2.4 x 5.5 inches when assembled
Assembly Time: Estimated at 2+ hours, with a paced approach recommended for best results
Material: Durable, sustainably sourced card in a characteristic red hue
Features: 21 pre-cut and pre-creased pieces, enabling a straightforward assembly process; set-up diagrams included for guided assembly
View full details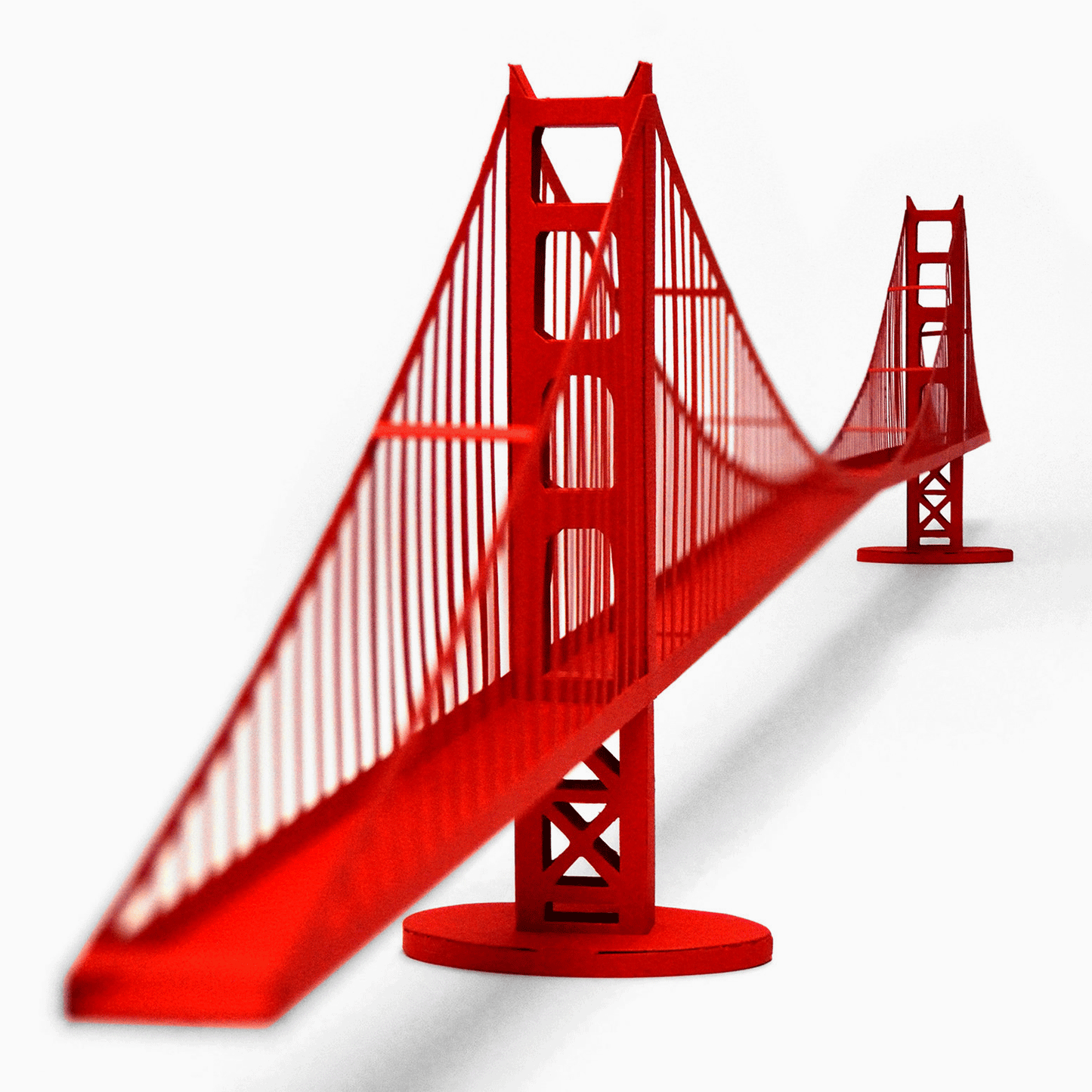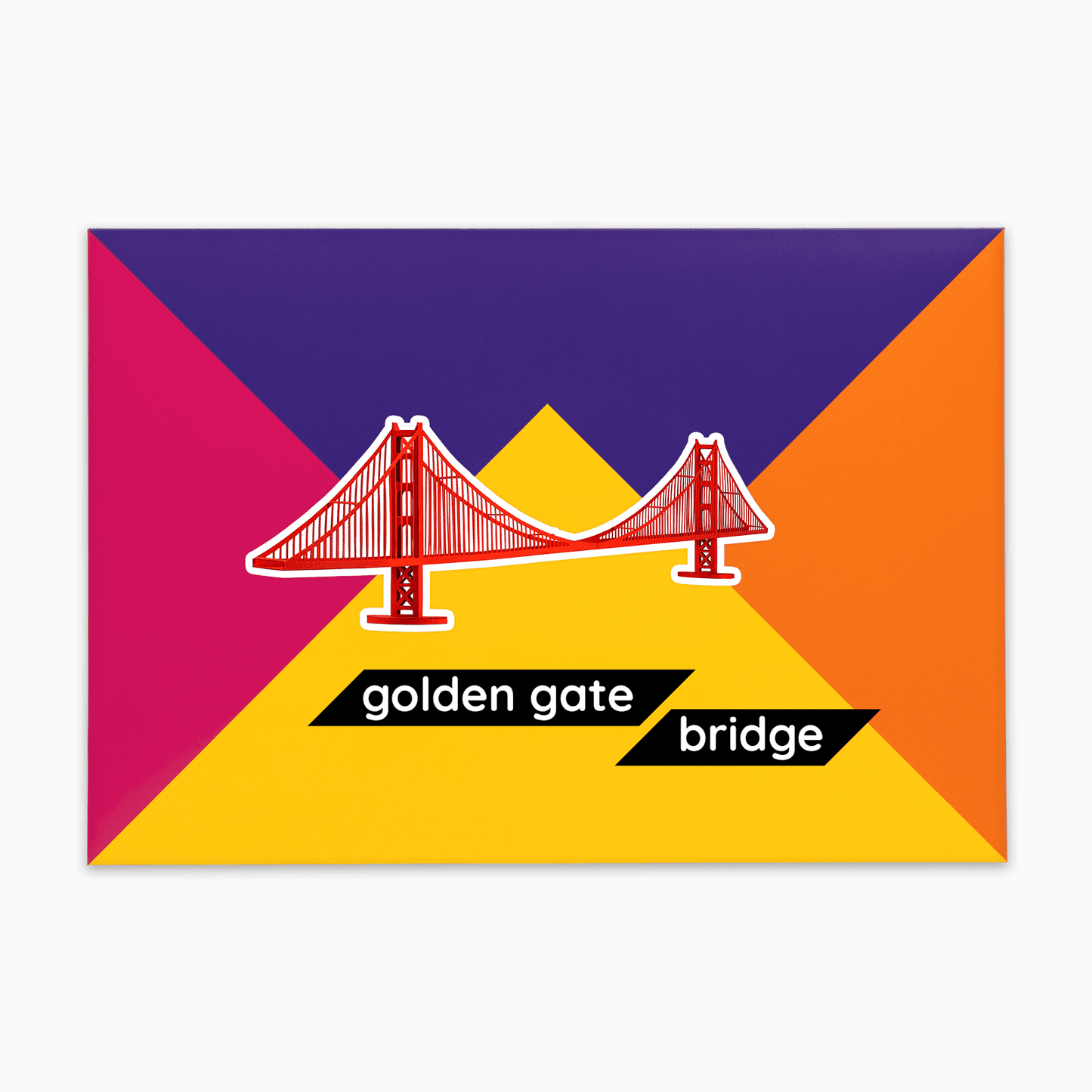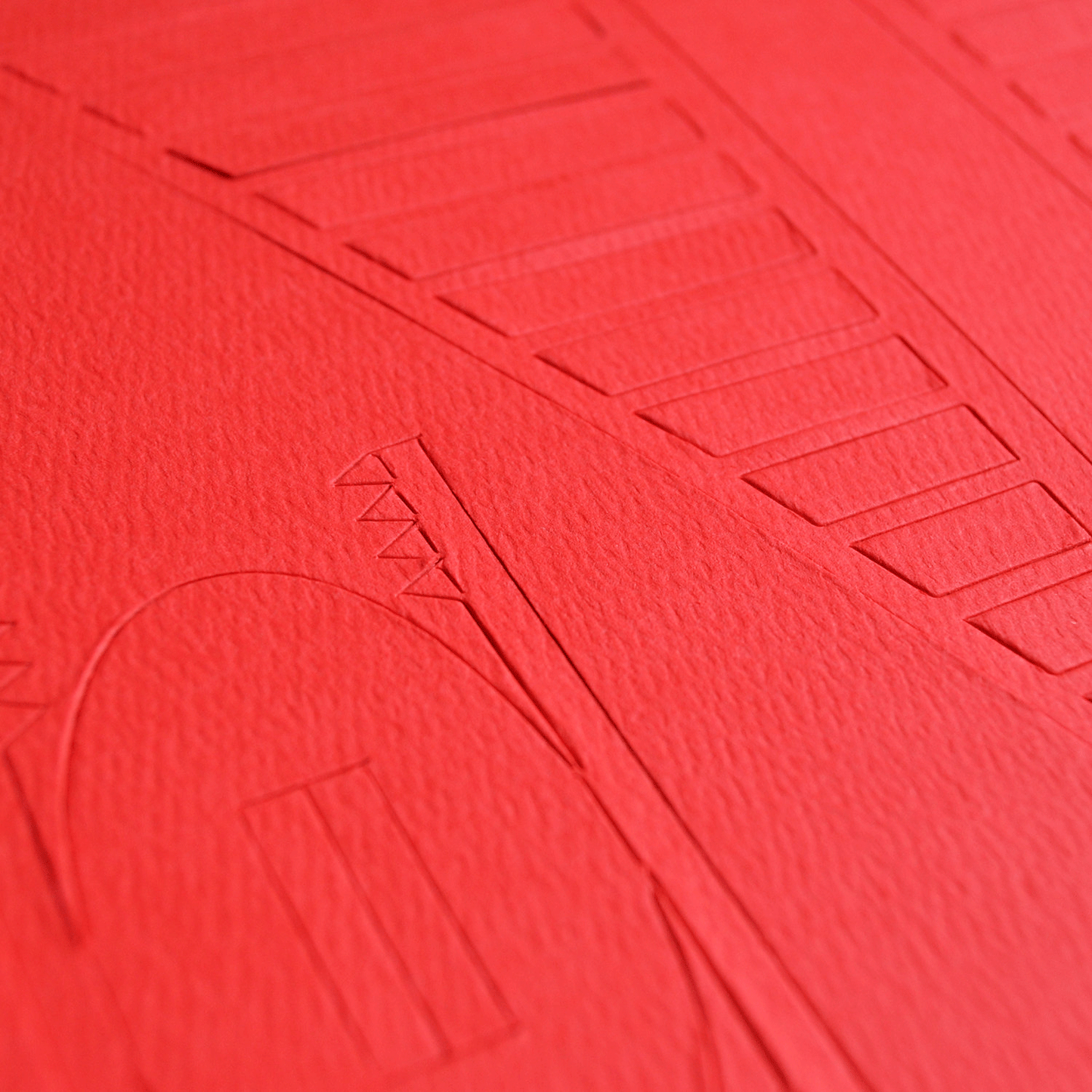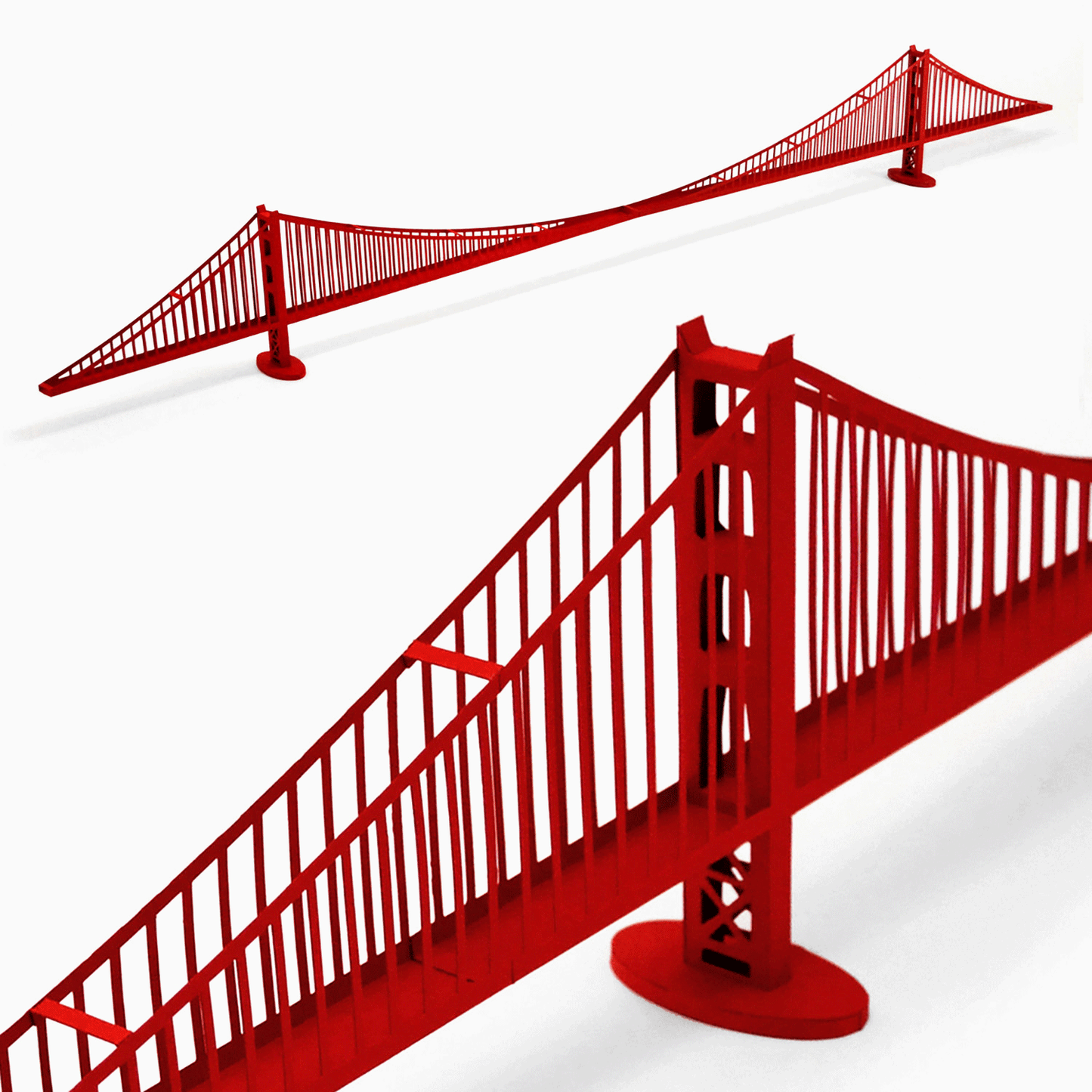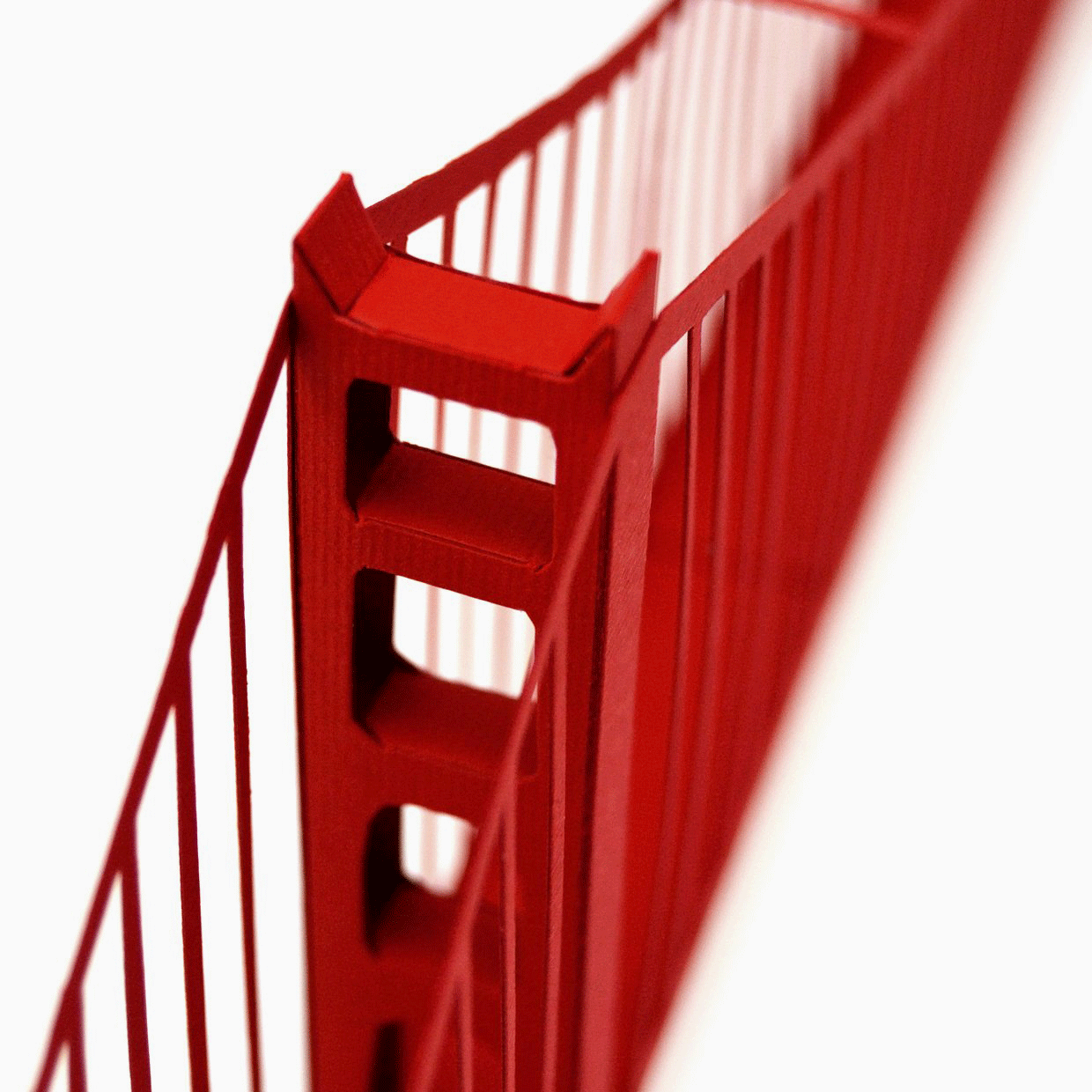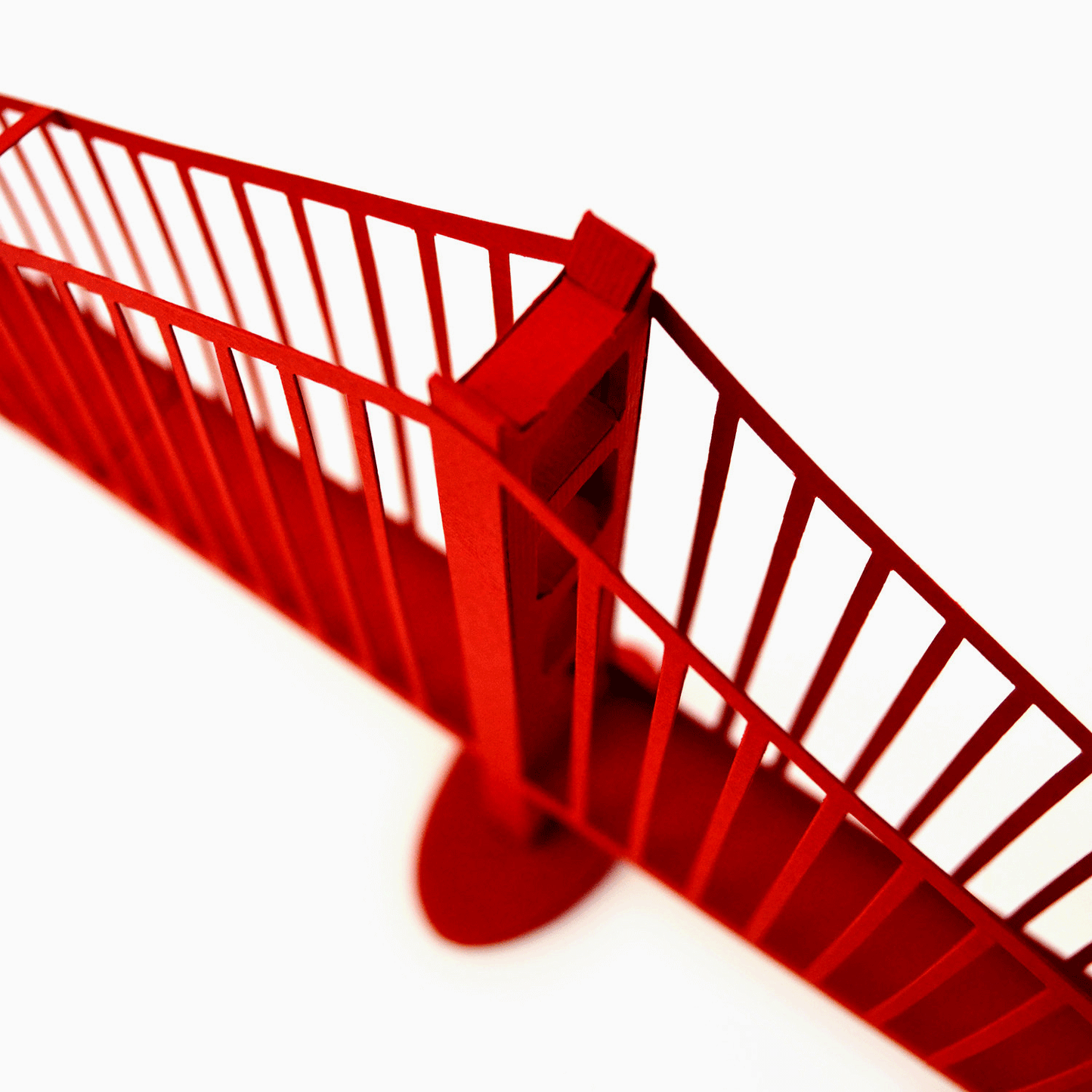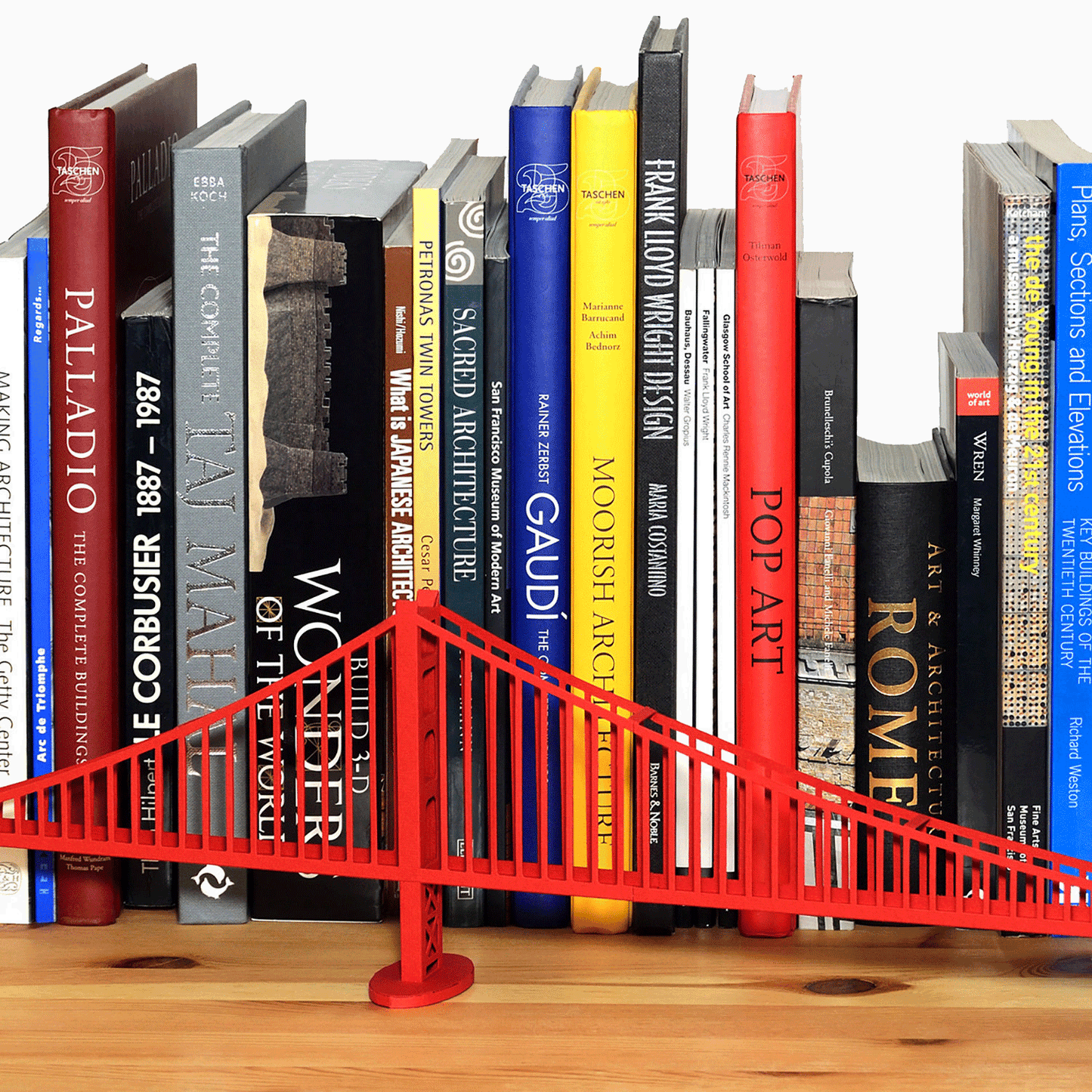 Collapsible content
KIT DETAILS

PRE-CUT KIT - FOLD, GLUE! This model comes unassembled, flat-packed in a large envelope.

What's inside? 4 sturdy A4 size paper sheets with parts pre-cut and pre-creased. You will need to remove parts from the sheets, fold and glue them in order to assemble the model according to the set-up instructions which come with the kit.

Things that are not included, but you'll need in order to assemble the model: time & patience, a hard surface to work on, white glue (PVA). Some other things might be helpful: a pointed stylus, tweezers, scissors, a hobby knife, a ruler, a cutting mat. See what tools we recommend.
MODEL BUILDING TIPS

This model will require more than one sitting to build it. We advise to pause between different stages as you work, especially when you come to gluing. The white glue softens the paper and it may lead to misshapen parts if you do not allow them to dry well before proceeding further with assembling. Click here to watch our paper model building tips.

Give yourself enough time to enjoy the process and achieve the best result!
DELIVERY

We are committed to shipping your purchases on time, often ahead of the estimated processing timeframe. However, due to the global postal overload, there might be delays beyond the usual delivery schedule. Check the latest service updates for your location on the Royal Mail website or consult your local postal service for more information.

Shipping Timelines:

Paper model kits and pop-up cards: Dispatched within 1-3 working days
Assembled paper models, personalised items: Dispatched within up to 10 working days

Expected Delivery:

Domestic (Mainland UK): 1-3 working days
Europe: 3-5 working days
USA and Canada: 5-7 working days
Rest of the world: 7-14 working days
International Express: 2-4 working days

Please note: Delivery delays are beyond our control. While over 95% of orders are delivered within the stated timeframe, delivery may occasionally exceed the expected duration, especially during peak periods. If you need your order by a specific date, consider using the express mail option.

Read our full delivery information and policy on returns here.
ABOUT THIS LANDMARK

The Golden Gate Bridge, an iconic symbol of San Francisco and a marvel of modern engineering, stands as a magnificent testament to human ingenuity and perseverance. Spanning the Golden Gate Strait, the entrance to the San Francisco Bay from the Pacific Ocean, this suspension bridge was completed in 1937. It's renowned for its striking International Orange color, a hue selected for visibility in San Francisco's famous fog.

Stretching 1.7 miles (2.7 km) in length and with a main span of 4,200 feet (1,280 meters), the Golden Gate Bridge was the longest suspension bridge span in the world at the time of its completion. It's supported by two towers that rise 746 feet (227 meters) above the water, making them taller than the Washington Monument.

The bridge's design, by engineer Joseph Strauss, revolutionized suspension bridge engineering, introducing many new safety features and construction techniques. Despite the challenging conditions, including strong currents and winds, the bridge was completed ahead of schedule and under budget.

Today, the Golden Gate Bridge not only serves as a vital transportation link, carrying millions of commuters and tourists each year, but also as a beloved landmark, celebrated for its aesthetic beauty and historical significance. It's a popular spot for photographers and visitors, offering breathtaking views of the San Francisco skyline, the bay, and the Pacific Ocean.