Regular price
$20.00 USD
Sale price
$17.00 USD
Unit price
per
Sale
Sold out
Delve into a rich historical journey with our paper model kit, recreating the elegance of George Washington's Mount Vernon house made in the loose Palladian style that influenced American mansion designs. This advanced-level kit is your gateway to exploring architectural history while enjoying a meticulous crafting endeavor.
Scale: 1:100, with assembled dimensions of 12 x 6 x 3.8 inches
Assembly Time: Estimated at 8+ hours, advised across multiple sittings
Material: Durable, sustainably sourced card; full colour print
Features: 95 pieces to cut out; set-up diagrams included for guided assembly, ensuring a structured crafting journey from start to finish
View full details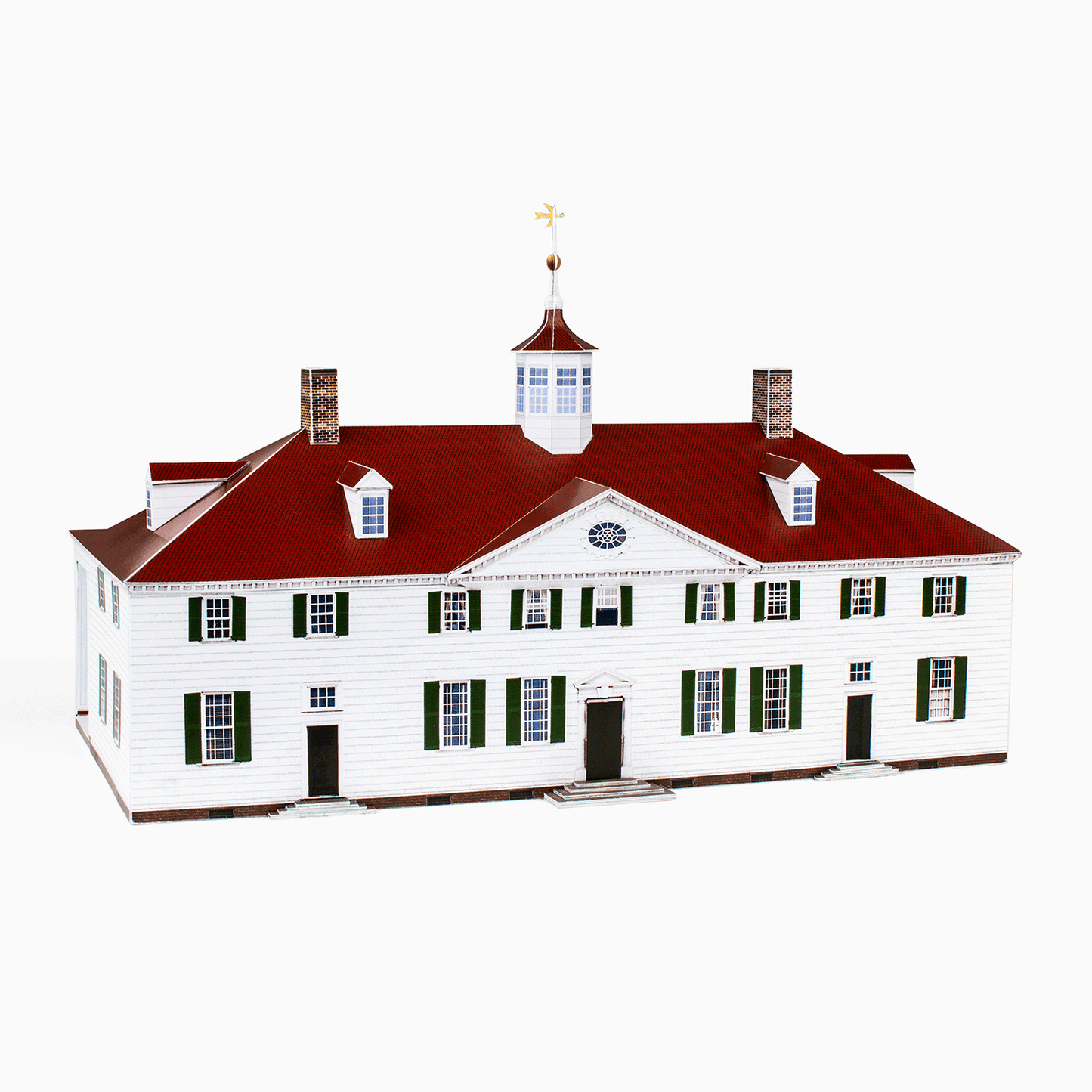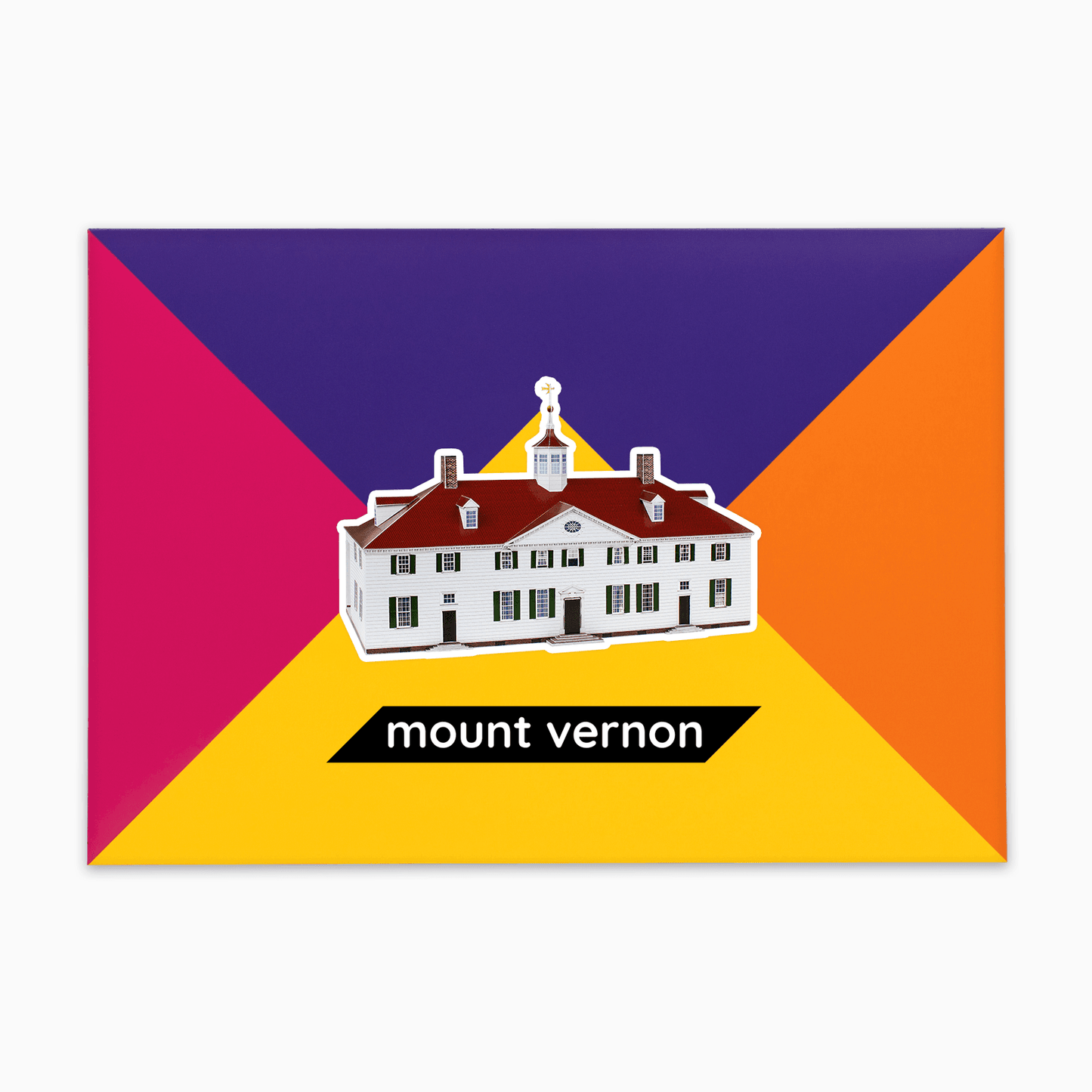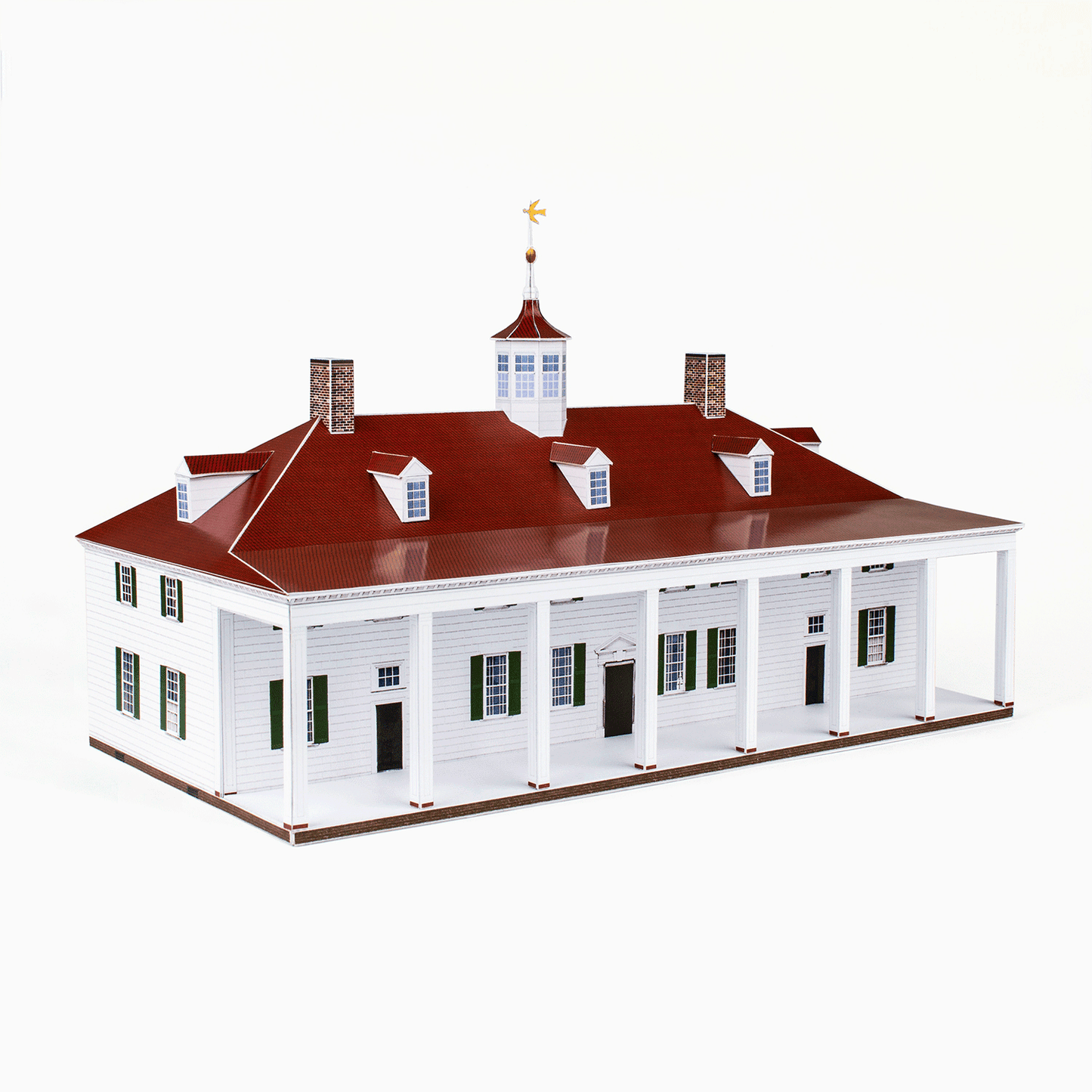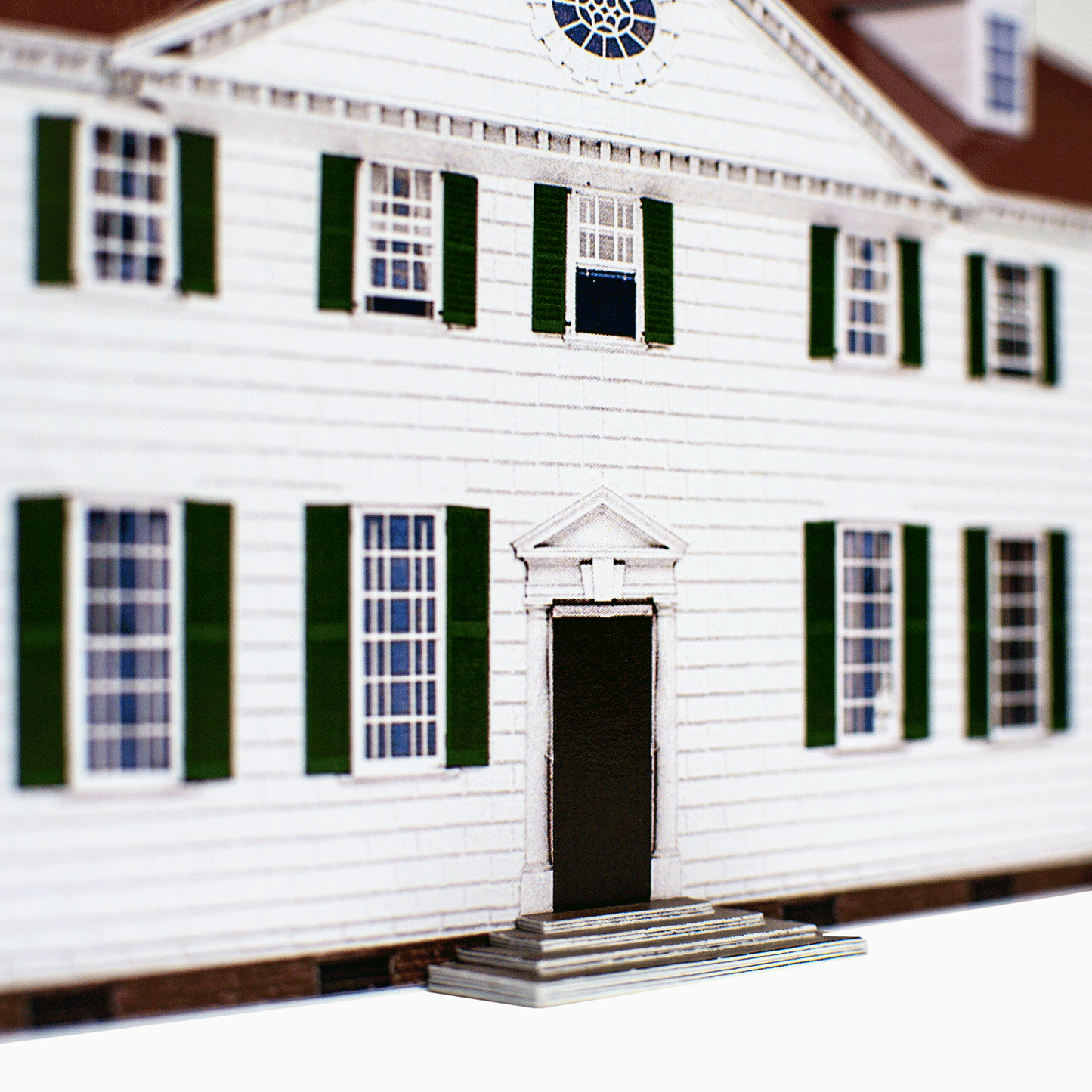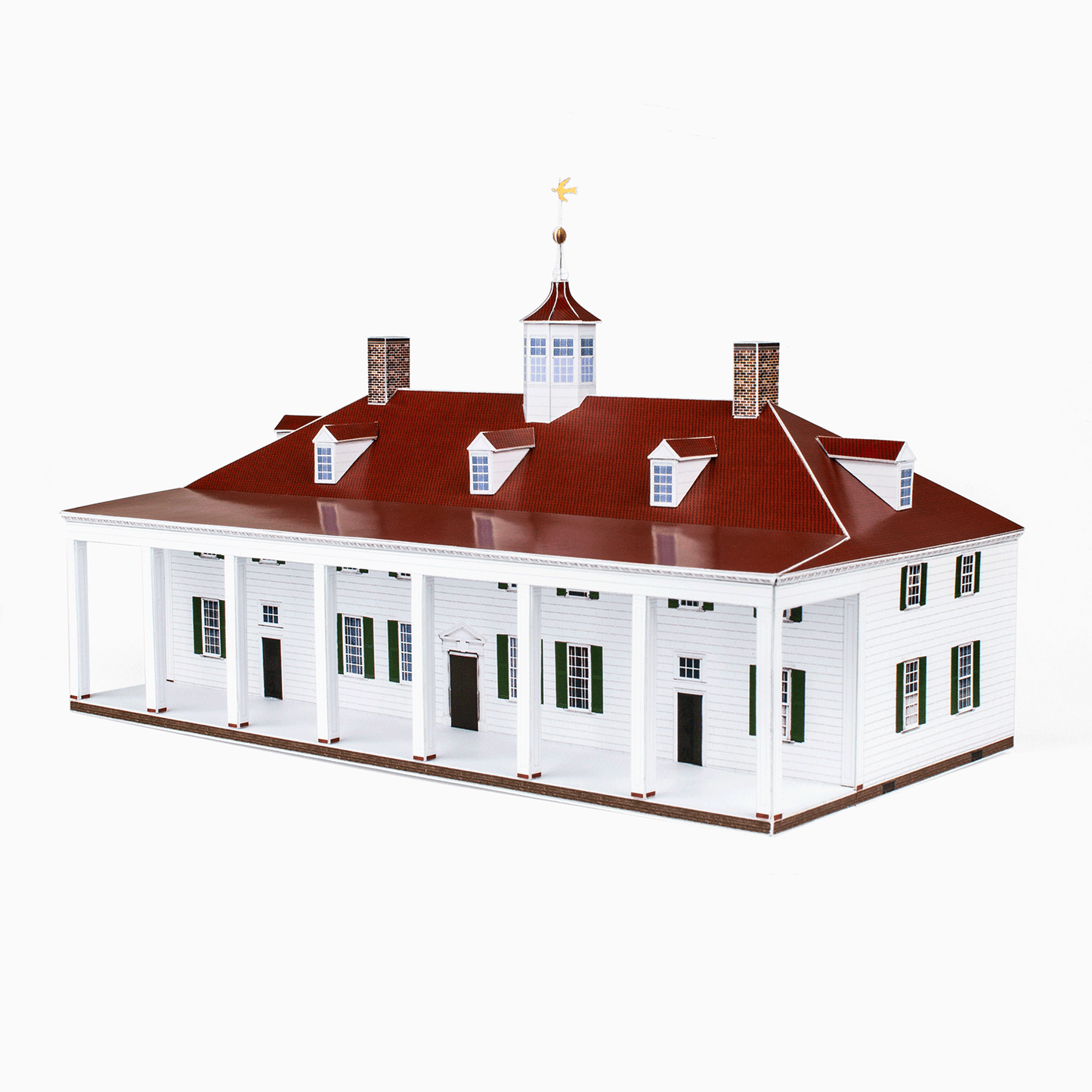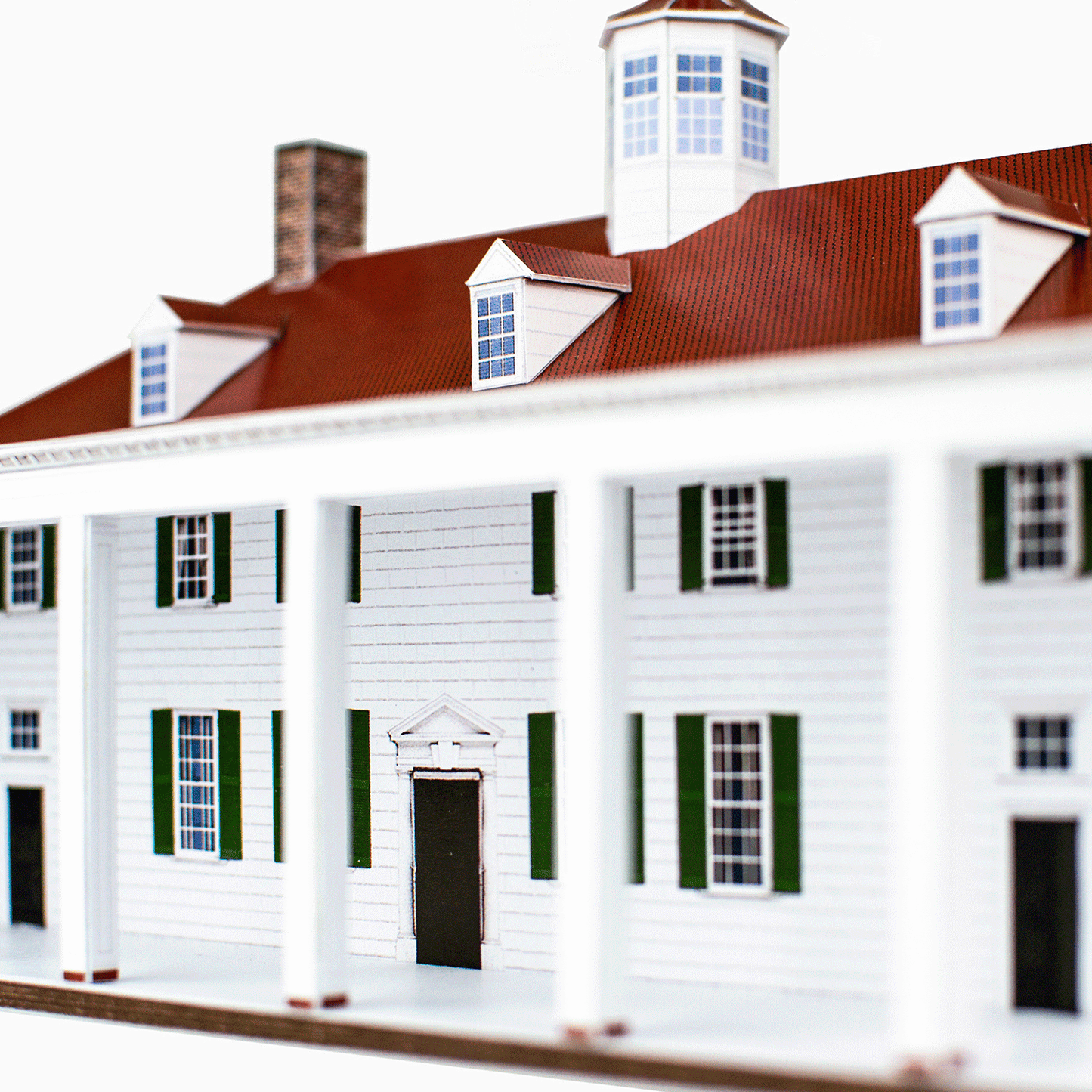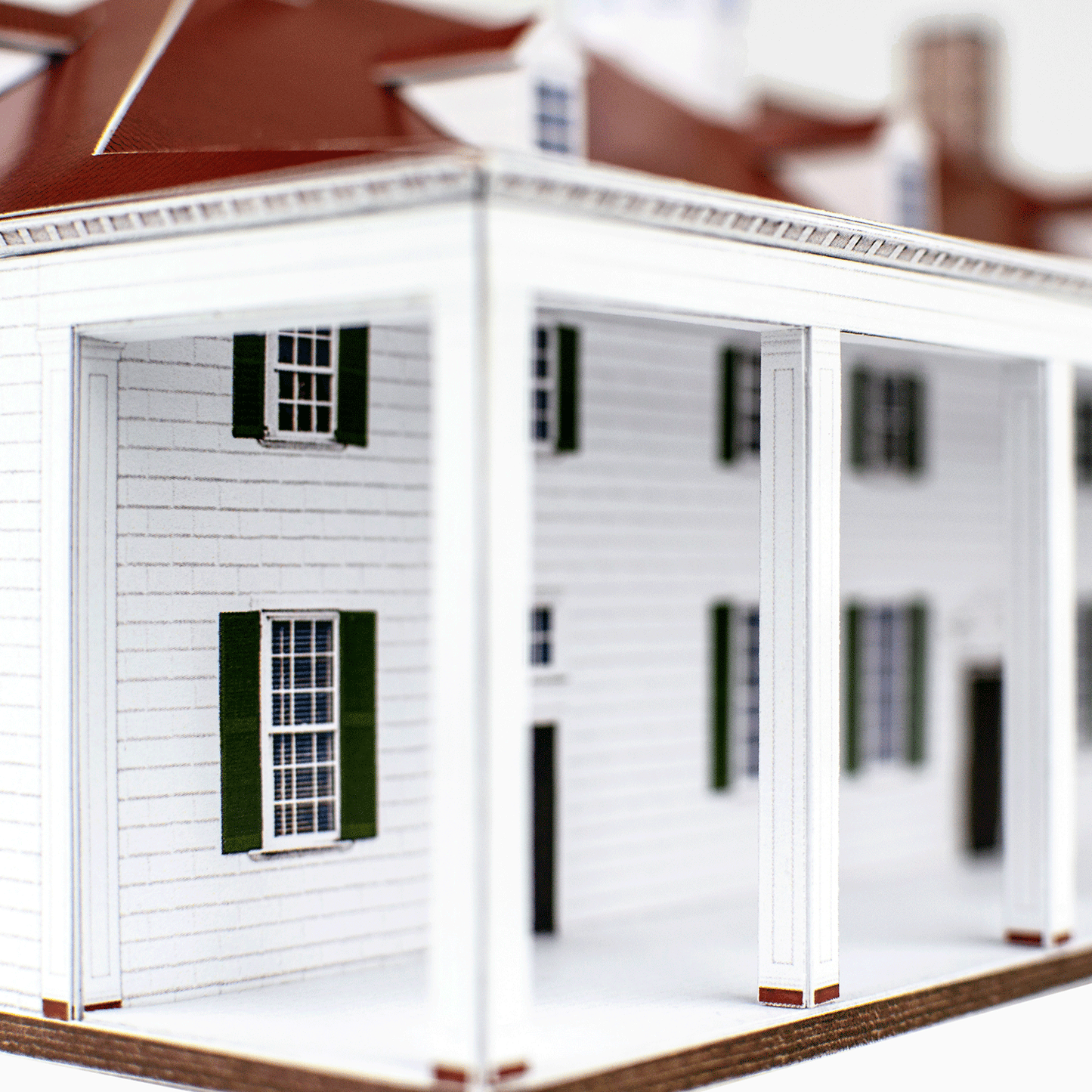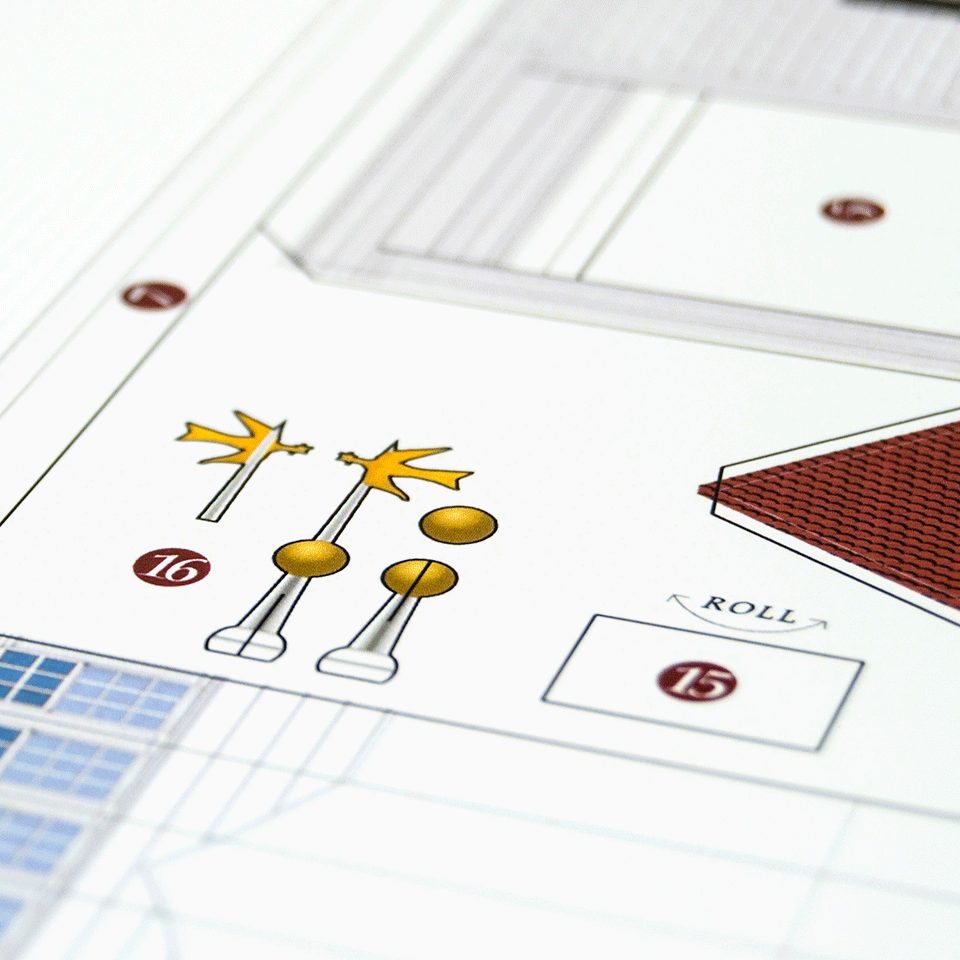 Collapsible content
KIT DETAILS

PRINTED KIT - CUT, FOLD, GLUE! This model comes unassembled, delivered flat-packed in a large envelope.

What's inside? 6 sturdy A4 size paper sheets with the artwork, cutting and scoring lines printed on. You will need to cut, score, fold and glue the parts in order to assemble the model according to the set-up instructions which come with the kit.

Things that are not included, but you'll need in order to assemble the model: time & patience, a hobby knife, a ruler, a cutting mat or hard surface to work on, white glue (PVA).

Some other things might be helpful: a pointed stylus, tweezers, and scissors. See what tools we recommend.
MODEL BUILDING TIPS

This model will require more than one sitting to build it. We advise to pause between different stages as you work, especially when you come to gluing. The white glue softens the paper and it may lead to misshapen parts if you do not allow them to dry well before proceeding further with assembling. Click here to watch our paper model building tips.

Give yourself enough time to enjoy the process and achieve the best result!
DELIVERY

We are committed to shipping your purchases on time, often ahead of the estimated processing timeframe. However, due to the global postal overload, there might be delays beyond the usual delivery schedule. Check the latest service updates for your location on the Royal Mail website or consult your local postal service for more information.

Shipping Timelines:

Paper model kits and pop-up cards: Dispatched within 1-3 working days
Assembled paper models, personalised items: Dispatched within up to 10 working days

Expected Delivery:

Domestic (Mainland UK): 1-3 working days
Europe: 3-5 working days
USA and Canada: 5-7 working days
Rest of the world: 7-14 working days
International Express: 2-4 working days

Please note: Delivery delays are beyond our control. While over 95% of orders are delivered within the stated timeframe, delivery may occasionally exceed the expected duration, especially during peak periods. If you need your order by a specific date, consider using the express mail option.

Read our full delivery information and policy on returns here.
ABOUT THIS LANDMARK

Mount Vernon, located in Fairfax County, Virginia, a historic American landmark, was a home of George Washington, the first President of the United States. Overlooking the Potomac River, this expansive estate offers a glimpse into 18th-century plantation life and the legacy of one of America's founding fathers.

Originally a modest farmhouse built by Washington's father in 1734, George Washington acquired Mount Vernon in 1754 and over the next several decades, expanded and transformed it into a grand mansion with a distinctive façade. The main house, built of wood in a loose Palladian style, is an excellent example of Colonial Georgian architecture, characterized by its symmetrical design, classic proportions, and a large piazza overlooking the river. Its architecture had a great influence on the development of mansions throughout the USA.

The estate covers about 500 acres and includes not just the mansion but also numerous outbuildings, gardens, a working farm, and a distillery and gristmill.

Inside, the mansion is furnished with original objects and reproductions, reflecting Washington's tastes and his times. The house contains many notable rooms, including the iconic two-story Central Passage and the West Parlor, where Washington entertained his guests.

Mount Vernon also holds significant historical importance as the final resting place of George and Martha Washington.