Regular price
$37.00 USD
Sale price
$33.00 USD
Unit price
per
Sale
Sold out
Dive into a historical crafting expedition with our paper model kit, recreating the grandeur of the ancient Flavian Amphitheatre, known as the Roman Colosseum. This model invites you to piece together a scaled reflection of the monumental landmark that stood as a core emblem of Roman architecture and engineering. The meticulously designed kit challenges you to assemble four separate quarters, eventually uniting them to form the majestic Colosseum, echoing the meticulous craftsmanship of Roman builders right at your fingertips.
Scale: 1:500, with assembled dimensions of 14.5 x 12.2 x 3.5 inches
Assembly Time: Estimated at 12+ hours, advised across multiple sittings
Material: Durable, sustainably sourced card; limestone colour with pearlescent finish

Features: 386 pieces to cut out; set-up diagrams included for guided assembly
View full details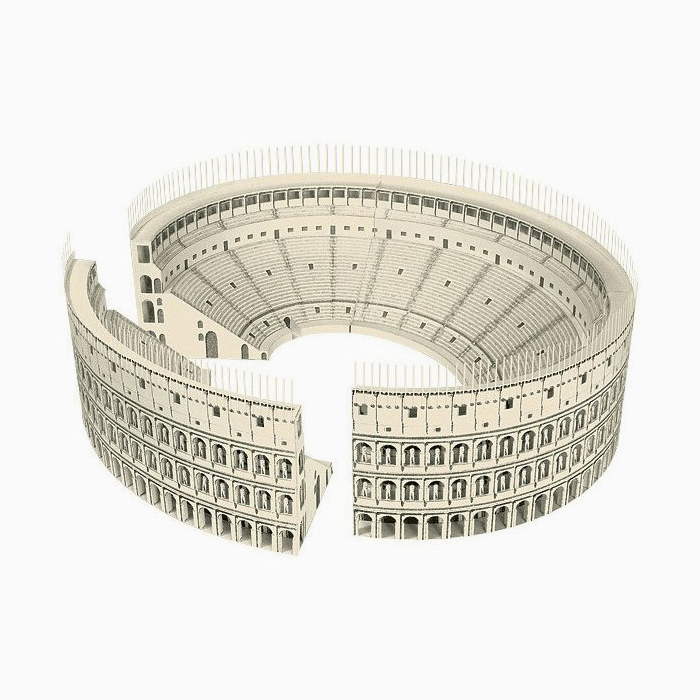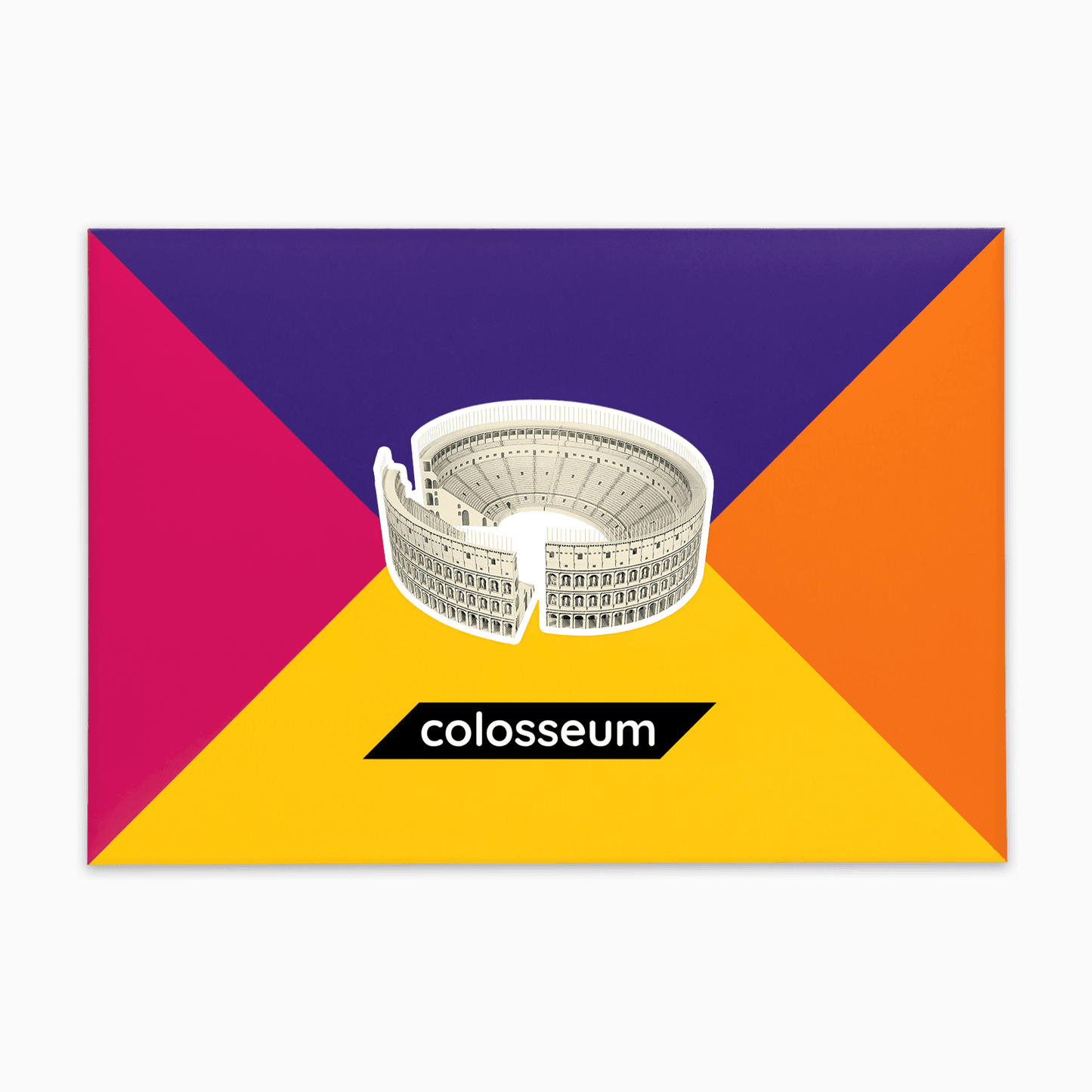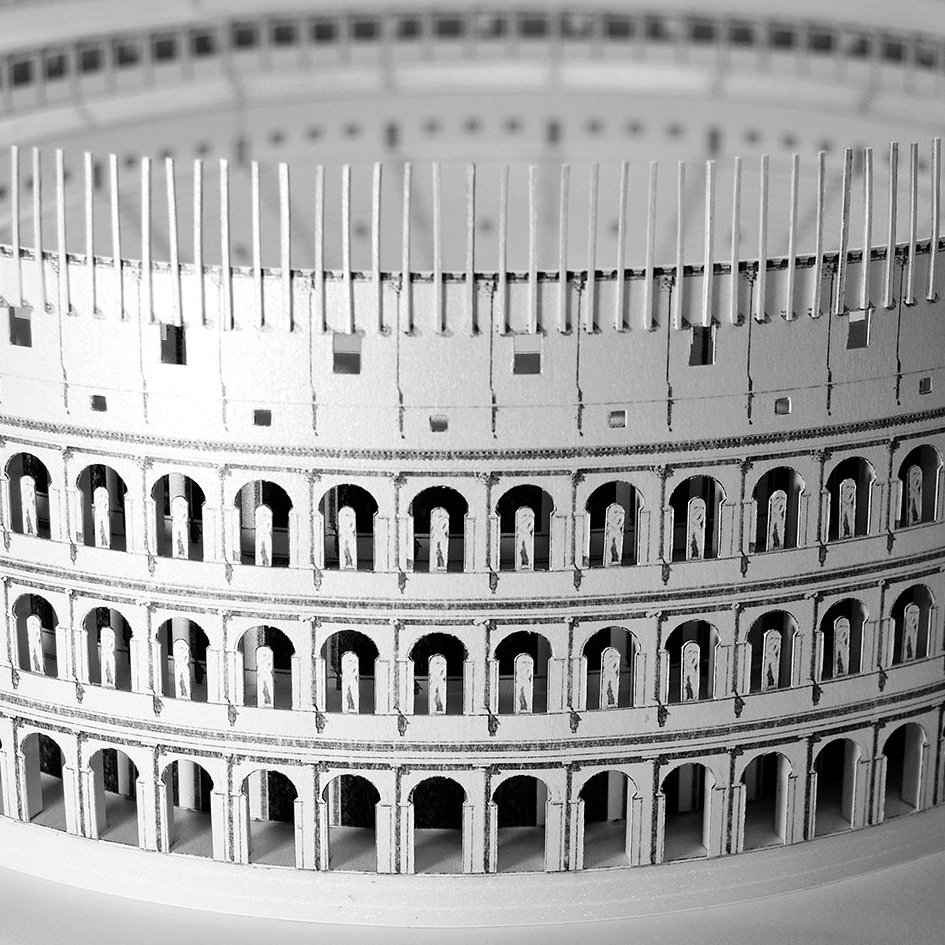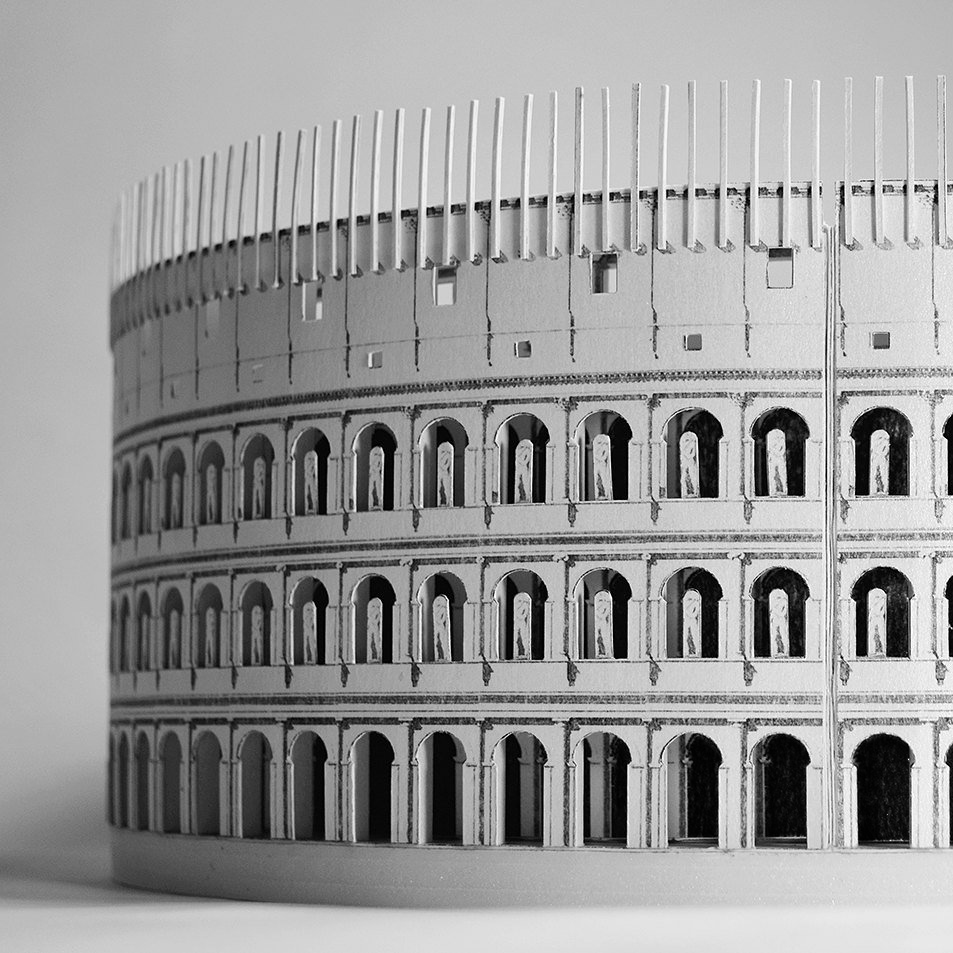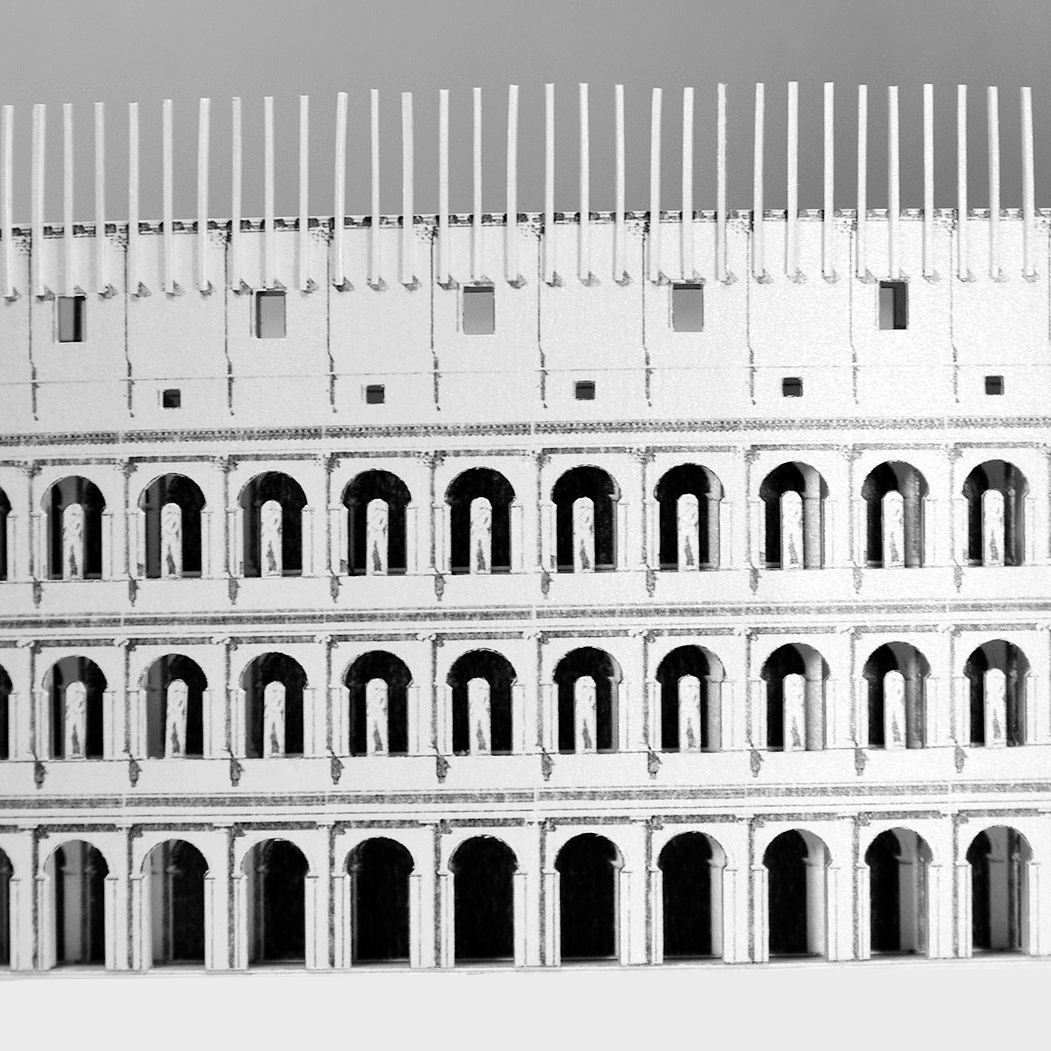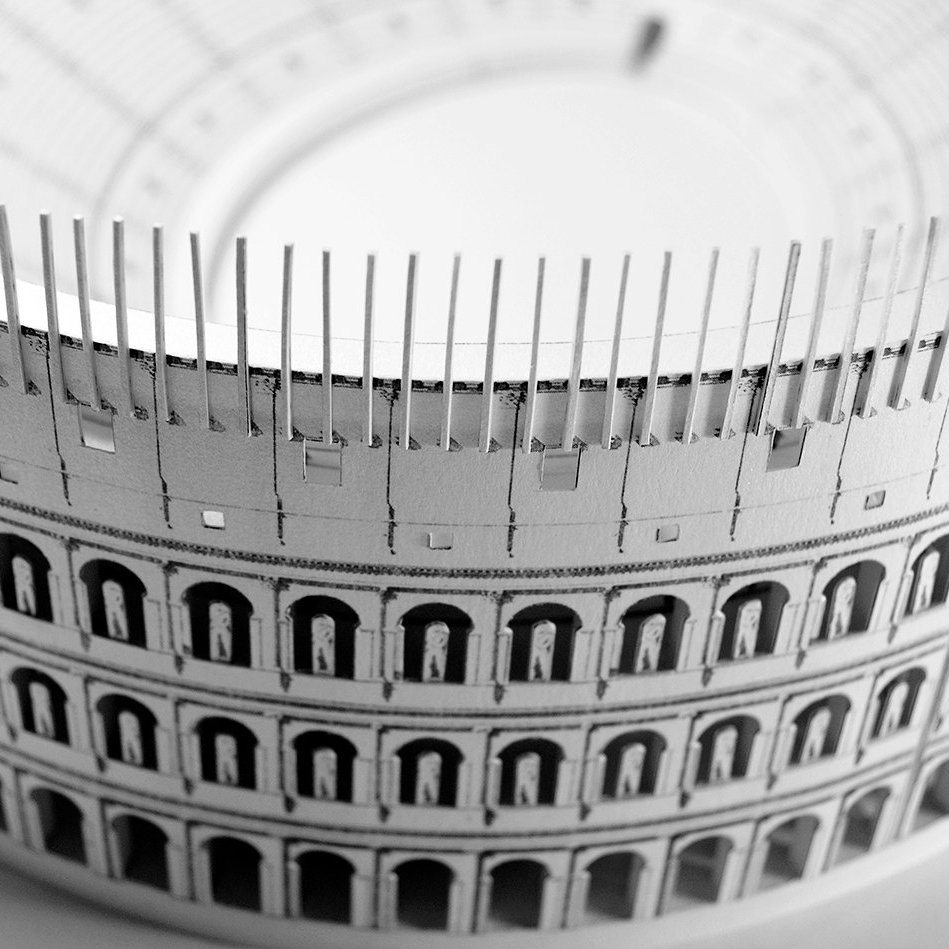 Collapsible content
KIT DETAILS

PRINTED KIT - CUT, FOLD, GLUE! This model comes unassembled, delivered flat-packed in a large envelope.

What's inside? 18 sturdy A4 size paper sheets with the artwork, cutting and scoring lines printed on. You will need to cut, score, fold and glue the parts in order to assemble the model according to the set-up instructions which come with the kit.

Things which are not included, but you'll need in order to assemble the model: time & patience, a hobby knife, a ruler, a cutting mat or hard surface to work on, white glue (PVA).

Some other things might be helpful: a pointed stylus, tweezers and scissors. See what tools we recommend.
MODEL BUILDING TIPS

This model will require more than one sitting to build it. We advise to pause between different stages as you work, especially when you come to gluing. The white glue softens the paper and it may lead to misshapen parts if you do not allow them to dry well before proceeding further with assembling. Click here to watch our paper model building tips.

Give yourself enough time to enjoy the process and achieve the best result!
DELIVERY

We are committed to shipping your purchases on time, often ahead of the estimated processing timeframe. However, due to the global postal overload, there might be delays beyond the usual delivery schedule. Check the latest service updates for your location on the Royal Mail website or consult your local postal service for more information.

Shipping Timelines:

Paper model kits and pop-up cards: Dispatched within 1-3 working days
Assembled paper models, personalised items: Dispatched within up to 10 working days

Expected Delivery:

Domestic (Mainland UK): 1-3 working days
Europe: 3-5 working days
USA and Canada: 5-7 working days
Rest of the world: 7-14 working days
International Express: 2-4 working days

Please note: Delivery delays are beyond our control. While over 95% of orders are delivered within the stated timeframe, delivery may occasionally exceed the expected duration, especially during peak periods. If you need your order by a specific date, consider using the express mail option.

Read our full delivery information and policy on returns here.
ABOUT THIS LANDMARK

The Colosseum or Coliseum, also known as the Flavian Amphitheatre is an elliptical amphitheatre in the centre of Rome, Italy. Built of concrete and stone, it was the largest amphitheatre of the Roman Empire, and is considered one of the greatest works of Roman architecture and engineering. It is the largest amphitheatre in the world. The Colosseum could hold between 50,000 and 80,000 spectators and was used for gladiatorial contests and public spectacles such as mock sea battles, animal hunts, executions, re-enactments of famous battles, and dramas based on Classical mythology.